Halloween Safety Tips
Written By: Rachel Strong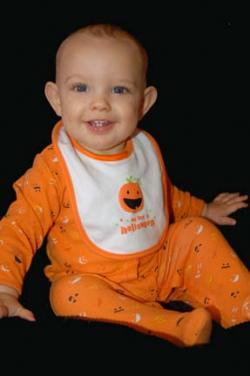 Ghosts and witches sit beside mistletoe and tinsel on store shelves. Orange and black deck the halls of your student's school. Halloween (now the official start of the Christmas season-I guess we forgot about Thanksgiving) has been a day (or night) notorious for mischief and mayhem for at least 3000 years. Long before Christmas and Thanksgiving, the Celts celebrated Samhuinn-the night when the Otherworld became visible and souls were able to pass from one world to the other. People wore masks and put treats outside their door to hide from and appease the angry spirits of deceased family members.
Today we don't need to worry about ancestral spirits coming back to haunt us-we have more natural threats. Keeping our children safe during a historically dangerous night is not as hard as it was for the ancient Celts.
We have heard about razor blades and needles in candy and do what we can to thoroughly inspect candy before we give it to our children. But there are more steps to take to make sure our kids stay safe.
1) Find costumes with light colors. Light costumes can be more easily seen by drivers at night. If your student insists on being a witch or black cat or pirate, you can pick up reflective tape at any fabric store. In the same way, make sure your student goes trick or treating with a flashlight or glow stick.
2) If you don't go trick or treating with your student, know who they are going out with. Give them a curfew-Halloween is still a school night-especially if an older child is taking a younger sibling. Once the children are in after curfew, make sure they stay in. Nothing is worse than being woken up at 2 a.m. on November 1 by your child at your front door with a police escort home.
3) Ask the group for a map, or map out your route beforehand. Compare the map to your city's sex offender registry. Sex offenders are, in most places, required to keep their houselights off, not decorate their houses, and turn away trick or treaters who may come to their door... but some do not obey the rules.
4) If you do not feel comfortable with the thought of your children trick or treating, there will be many organizations doing Harvest Parties-safe alternatives to trick or treating. Many schools, community centers and churches open their doors on October 31 and offer games, activities, and a safe place for families to gather and plenty of adult supervision for your children. (And, from personal experience, more candy than you can get trick or treating-and you don't have to do all that walking!)
Halloween is historically a night of mischief. Following a few simple, common sense parenting steps will ensure that your child comes home from his or her nocturnal adventures safe, sound, and without a criminal record.
Navigation
Can't Find What You Are Looking For?
K-12 Articles
Article Topics
Similar Articles