David Posnack Hebrew Day School (Lower School)
Grades: KG-12
Student Enrollment: 531
Address

5810 South Pine Island Rd.

Davie

,

FL

33328
Other Details
Principal or Admin: Linda Gutheit
Fax: (954) 252-0950
Website:

www.dphds.org
Find Old Friends From David Posnack Hebrew Day School (Lower School)
Use the form below to search for alumni from David Posnack Hebrew Day School (Lower School).
School Description
The David Posnack Hebrew Day School (DPHDS) offers a unique challenging educational experience combining an intensive focused secular education with an innovative exciting Jewish curriculum. At the DPHDS, we are concerned not only with our students' academic accomplishments, but also with their social and character development. We believe that this can be achieved most successfully when parents and school staff work together in a nurturing environment in order to ensure our children's well being.
The David Posnack Hebrew Day School has two locations; the Lower School (K-5) is located at: 5810 South Pine Island Rd. Davie, FL 33328; the Upper School (6-12) is located at: 6701 West Sunrise Boulevard Plantation, FL 33313.
The DPHDS objective is to provide an outstanding, comprehensive general studies program that meets high academic expectations as we prepare our students in a college prep and college prep honors program. Underlying the philosophy of the school is a Judaic studies program that provides students with an understanding of Jewish history, Hebrew language, and Jewish values that emphasize responibility to others, and a need to contribute to the betterment of the world.
David Posnack Hebrew Day School also provides many Leadership Opportunities such as:


AIPAC High School Summit and National Conference


HASBARA Advocacy Program, Jewish Federation of Broward County


AKIBA Leadership, Jewish Federation of Broward County


B'nai Brith, Anti-Defamation League Programs


March of the Living


Alexander Muss Institute for Israel Education


Community and Business Internships


Jewish Life Pathing Mentorship


Future Point Leadership Training


Community Outreach


Panim El Panim Civic Program


Volunteer Programs with Joe DiMaggio Children's Hospital


Local Synagogues


Community Blood Bank


Day Care Center


W.E.C.A.R.E. Food Closet


Jewish Federation of Broward County


Israeli Consulate


School Ratings and Reviews
Be The First To Review David Posnack Hebrew Day School (Lower School)!
Help others in the community find the best school for their children by rating this school and writing a detailed review of your experiences.
Faculty Details and Student Enrollment
Students and Faculty
Total Students Enrolled: 531
Total Full Time "Equivalent" Teachers: 80.0
Average Student-To-Teacher Ratio: 6.6
Number of Students Per Grade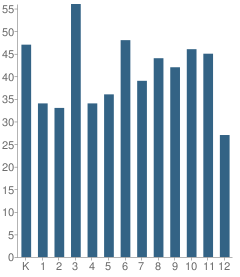 | | Number | Percent |
| --- | --- | --- |
| Kindergarten | 47 | 8.9% |
| 1st Grade | 34 | 6.4% |
| 2nd Grade | 33 | 6.2% |
| 3rd Grade | 56 | 10.5% |
| 4th Grade | 34 | 6.4% |
| 5th Grade | 36 | 6.8% |
| 6th Grade | 48 | 9.0% |
| 7th Grade | 39 | 7.3% |
| 8th Grade | 44 | 8.3% |
| 9th Grade | 42 | 7.9% |
| 10th Grade | 46 | 8.7% |
| 11th Grade | 45 | 8.5% |
| 12th Grade | 27 | 5.1% |
Source: FL Department of Education, Source: NCES 2009-2010
School Community Forum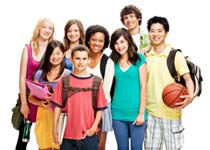 Join a discussion about David Posnack Hebrew Day School (Lower School) and talk to others in the community including students, parents, teachers, and administrators.
Popular Discussion Topics
Admissions and Registration Questions (e.g. Dress Code and Discipline Policy)
School Calendar and Upcoming Events (e.g. Graduation)
After School Programs, Extracurricular Activities, and Athletics (e.g. Football)
News and Announcements (e.g. Yearbook and Class Supply List Details)
Graduate and Alumni Events (e.g. Organizing Class Reunions)
blog comments powered by

Disqus
Navigation
Can't Find What You Are Looking For?
Get School Listings On Your Site
The Widget Offers:
- Searching By City or Zip
- Public & Private Schools
- School Ratings & Grades
- Simple Embedding Code
Great For:
- Real Estate Blogs
- Education or School Blogs
- School Websites