Franklin Road Christian School
Grades: Unknown
Student Enrollment: 350
3.5 out of 5 | 3 Reviews
Address

40800 W. 13 Mile Road

Novi

,

MI

48377
Other Details
Principal or Admin: Rev. Vincent Montoro/Mrs. Stacy Holleman
Fax: (248) 668-7101
Website:

www.franklinroadchristianschool.org
Find Old Friends From Franklin Road Christian School
Use the form below to search for alumni from Franklin Road Christian School.
School Description
Franklin Road Christian School is a K-12, coeducational, college-preparatory school with a nondenominational Christian philosophy. Founded in 1986, our facilities have expanded several times. Since the year 2000, we've enjoyed our beautiful new campus in Novi, MI. The new facilities offer: an Athletic Field Complex, including baseball, softball, soccer, and practice fields; science lab; art, vocal and instrumental music rooms; a media center; gymnasium; weight room; and state-of-the-art computer lab. A committed staff of Christian educators works together to nurture each child spiritually, academically, emotionally, and physically. Our resources, staff, and philosophy work in harmony to create an ideal educational setting.
Faculty Details and Student Enrollment
Students and Faculty
Total Students Enrolled: 350
Total Full Time "Equivalent" Teachers: 36.0
Average Student-To-Teacher Ratio: 9.7
Source: MI Department of Education, Source: NCES 2009-2010
School Community Forum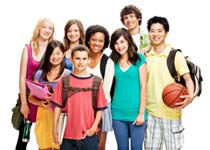 Join a discussion about Franklin Road Christian School and talk to others in the community including students, parents, teachers, and administrators.
Popular Discussion Topics
Admissions and Registration Questions (e.g. Dress Code and Discipline Policy)
School Calendar and Upcoming Events (e.g. Graduation)
After School Programs, Extracurricular Activities, and Athletics (e.g. Football)
News and Announcements (e.g. Yearbook and Class Supply List Details)
Graduate and Alumni Events (e.g. Organizing Class Reunions)
blog comments powered by

Disqus
Navigation
Can't Find What You Are Looking For?
Get School Listings On Your Site
The Widget Offers:
- Searching By City or Zip
- Public & Private Schools
- School Ratings & Grades
- Simple Embedding Code
Great For:
- Real Estate Blogs
- Education or School Blogs
- School Websites