Discovery School
Grades: Unknown
Student Enrollment: 160
Address

18719 Topham St.

Tarzana

,

CA

91335
Other Details
Website:

www.discoveryschooltarzana.com
School Description
Mission Statement
Discovery School is committed to providing a loving, safe, fun and nurturing environment for our students. Focusing on the "Total Child," our priorities are the development of a positive self concept, mastery of cognitive skills, social, emotional and physical progress, plus inspiring a love of learning and a thirst for knowledge.
Philosophy
Discovery School is a community devoted to illuminating a child's sense of importance and value, where uniqueness and self confidence can flourish – a place where individuality and differences are welcomed and appreciated. Students at Discovery School explore the world, have their imaginations ignited and their challenges overcome.
History
When Discovery School first opened its doors almost thirty-five years ago, no one could have imagined that it would grow to be a premier force in the field of early childhood education. Established by a group of five physicians, Creative Frontiers, as it was then known, was founded on the principles of fortifying children with love, education and creativity. After a few years, the name was changed and then, in 1999, current owners, Evan and Mia Levi purchased Discovery school. After providing additions to the curriculum and implementing new programs, the school's population began to grow. Discovery School has become so well known in the area for its commitment to the highest standards of pre-school education that we are recognized by the city's most prestigious elementary schools as a primary leader in the field.
Staff
The staff at Discovery School consists of educated, experienced and nurturing professionals with one goal in common: creating an environment where students' intellectual capabilities are stimulated and their emotional well-being is maintained. Our teachers attend conferences, workshops and in-service training to remain informed of current trends and research in the field of early childhood development. We take pride in their ability, their sensitivity and their love of young children. It is the staff's goal to assure your child's daily life at Discovery School is one of safety, learning and fun.
Facility
A paradise in Tarzana, California, Discovery School has been structured to make our ideals a functional reality. The air-conditioned rooms are designed so that walls can be moved easily, allowing for an open, spacious atmosphere. Four sunken activity centers are surrounded by safety glass, giving the children a feeling of being outdoors. We take special pride in our library and computer listening center.
Offers
- Mommy & Me
- Preschool
- Transitional Kindergarten
- Enrichment Program
- Summer Camp
School Ratings and Reviews
Be The First To Review Discovery School!
Help others in the community find the best school for their children by rating this school and writing a detailed review of your experiences.
Faculty Details and Student Enrollment
Students and Faculty
Total Students Enrolled: 160
Total Full Time "Equivalent" Teachers: 20.0
Average Student-To-Teacher Ratio: 8.0
Source: CA Department of Education, Source: NCES 2009-2010
School Community Forum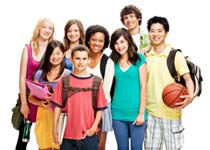 Join a discussion about Discovery School and talk to others in the community including students, parents, teachers, and administrators.
Popular Discussion Topics
Admissions and Registration Questions (e.g. Dress Code and Discipline Policy)
School Calendar and Upcoming Events (e.g. Graduation)
After School Programs, Extracurricular Activities, and Athletics (e.g. Football)
News and Announcements (e.g. Yearbook and Class Supply List Details)
Graduate and Alumni Events (e.g. Organizing Class Reunions)
blog comments powered by

Disqus
Navigation
Can't Find What You Are Looking For?
Get School Listings On Your Site
The Widget Offers:
- Searching By City or Zip
- Public & Private Schools
- School Ratings & Grades
- Simple Embedding Code
Great For:
- Real Estate Blogs
- Education or School Blogs
- School Websites