Castle Montessori of Mckinney
Grades: Unknown
Student Enrollment: 240

1 out of 5 | 1 Review
Address

6151 Virginia Parkway

Mckinney

,

TX

75070
Other Details
Principal or Admin: Varsha Patel
Fax: (972) 529-9503
Website:

www.CastleMontessori.com
School Description
Castle Montessori Schools are award winning, nationally televised private schools affiliated with the American Montessori Society (AMS) with locations throughout the Dallas-Fort Worth area and offers a year-round, Classical Montessori curriculum for children ages 18 months to 3rd grade.
The schools are well known for their world-class teaching staff comprised of AMS/AMI/MACTE Certified Montessori teachers who are dedicated to preparing each child for a bright future. The schools' leadership believes that the mark of a great school begins with the best and brightest teachers capable of nurturing and instilling a "love of learning" in each child. Each school remains true to that belief by employing experienced Montessori teachers from around the world to deliver the highest quality education.
In addition to offering a Classical Montessori curriculum, we offer Enrichment Programs such as Fine Arts, Music, Foreign Languages, Nature Study, and Computers. Extra-curricular Programs include Dance (Ballet/Tap), Gymnastics, Martial Arts, and Private Piano. A comprehensive Summer Program is also offered.
Each Castle Montessori facility is newly built and carefully designed to create a unique, child-centric educational environment. Facility features include a beautiful atrium with soft music, high ceilings, elegant finishes, beautiful classrooms fully equipped with Montessori materials, picturesque play areas, a music room, computer lab, library, an indoor gymnasium, a secure access system for entry/exit, and camera monitors for convenient viewing of classrooms from the atrium.
Faculty Details and Student Enrollment
Students and Faculty
Total Students Enrolled: 240
Total Full Time "Equivalent" Teachers: 30.0
Average Student-To-Teacher Ratio: 8.0
Source: TX Department of Education, Source: NCES 2009-2010
School Community Forum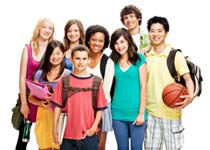 Join a discussion about Castle Montessori of Mckinney and talk to others in the community including students, parents, teachers, and administrators.
Popular Discussion Topics
Admissions and Registration Questions (e.g. Dress Code and Discipline Policy)
School Calendar and Upcoming Events (e.g. Graduation)
After School Programs, Extracurricular Activities, and Athletics (e.g. Football)
News and Announcements (e.g. Yearbook and Class Supply List Details)
Graduate and Alumni Events (e.g. Organizing Class Reunions)
blog comments powered by

Disqus
Navigation
Can't Find What You Are Looking For?
Get School Listings On Your Site
The Widget Offers:
- Searching By City or Zip
- Public & Private Schools
- School Ratings & Grades
- Simple Embedding Code
Great For:
- Real Estate Blogs
- Education or School Blogs
- School Websites