Heiskell School
Grades: PK-8
Student Enrollment: 350

5 out of 5 | 1 Review
Address

3260 Northside Drive

Atlanta

,

GA

30305
Other Details
Principal or Admin: Cyndie Heiskell
Fax: (404) 262-2575
Website:

www.heiskell.net
Find Old Friends From Heiskell School
Use the form below to search for alumni from Heiskell School.
School Description
Mission & Philosophy
Mission Statement
The mission of The Heiskell School is to glorify God by providing an academically challenging and spiritually dynamic pre-preparatory, Christian education for preschool, elementary, and junior high students from throughout the metropolitan Atlanta area.
Education Philosophy
The integration of Biblical truth into all areas of school life is basic to the teaching philosophy of our faculty. Our goal is not only that each student prospers academically, socially, physically, and spiritually, but also that he/she develops a Christian world and life view.
Faculty Details and Student Enrollment
Students and Faculty
Total Students Enrolled: 350
Total Full Time "Equivalent" Teachers: 30.0
Average Student-To-Teacher Ratio: 12.0
Source: GA Department of Education, Source: NCES 2009-2010
School Community Forum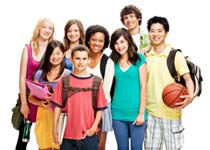 Join a discussion about Heiskell School and talk to others in the community including students, parents, teachers, and administrators.
Popular Discussion Topics
Admissions and Registration Questions (e.g. Dress Code and Discipline Policy)
School Calendar and Upcoming Events (e.g. Graduation)
After School Programs, Extracurricular Activities, and Athletics (e.g. Football)
News and Announcements (e.g. Yearbook and Class Supply List Details)
Graduate and Alumni Events (e.g. Organizing Class Reunions)
blog comments powered by

Disqus
Navigation
Can't Find What You Are Looking For?
Get School Listings On Your Site
The Widget Offers:
- Searching By City or Zip
- Public & Private Schools
- School Ratings & Grades
- Simple Embedding Code
Great For:
- Real Estate Blogs
- Education or School Blogs
- School Websites