First United Methodist Christian School
Grades: Unknown
Student Enrollment: 245

5 out of 5 | 1 Review
Address

622 N. Krome Ave

Homestead

,

FL

33030
Other Details
Principal or Admin: Mercy Nyman, M.s. Edu
Fax: (786) 243-2512
Website:

www.fumcs.com
School Description
FUMCS is a ministry of the First United Methodist Church of Homestead. Our school has provided a quality Christian education to Homestead families since 1953.
We presently serve children ages 2 ½ through 6th grade. We will be adding a 7th grade in 2011-2012 school year. We are an accredited member of ACSI (Association of Christian School International), licensed by the Department of Children and Families, and we are in compliance with all state and local standards governing childcare and preschool programs.
Our Theme this year is, "Make a Difference" and we can honestly say that we have been blessed this year since we will "Make a Difference" in 245 children! With a vision of a full Middle School in our near future. Our little school is becoming bigger and better each year.
First United Methodist Christian School is committed to providing a quality Christian education under Christian leadership in a loving, supportive environment so that students will excel intellectually, spiritually and socially. We are dedicated to providing, "Education with a Heart for Christ."
We look forward to having you as part of the FUMCS family for years to come.
Faculty Details and Student Enrollment
Students and Faculty
Total Students Enrolled: 245
Total Full Time "Equivalent" Teachers: 22.0
Average Student-To-Teacher Ratio: 11.1
Number of Students Per Grade
| | Number | Percent |
| --- | --- | --- |
| Pre-Kindergarten | 141 | 57.6% |
| Kindergarten | 27 | 11.0% |
| 1st Grade | 20 | 8.2% |
| 2nd Grade | 18 | 7.3% |
| 3rd Grade | 13 | 5.3% |
| 4th Grade | 18 | 7.3% |
| 5th Grade | 5 | 2.0% |
| 6th Grade | 13 | 5.3% |
Source: FL Department of Education, Source: NCES 2009-2010
School Community Forum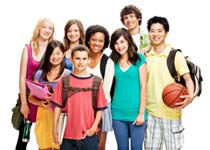 Join a discussion about First United Methodist Christian School and talk to others in the community including students, parents, teachers, and administrators.
Popular Discussion Topics
Admissions and Registration Questions (e.g. Dress Code and Discipline Policy)
School Calendar and Upcoming Events (e.g. Graduation)
After School Programs, Extracurricular Activities, and Athletics (e.g. Football)
News and Announcements (e.g. Yearbook and Class Supply List Details)
Graduate and Alumni Events (e.g. Organizing Class Reunions)
blog comments powered by

Disqus
Navigation
Can't Find What You Are Looking For?
Get School Listings On Your Site
The Widget Offers:
- Searching By City or Zip
- Public & Private Schools
- School Ratings & Grades
- Simple Embedding Code
Great For:
- Real Estate Blogs
- Education or School Blogs
- School Websites