Delphi Academy
Grades: PK-8
Student Enrollment: 133
Address

564 Blue Hill Ave

Milton

,

MA

02186
Other Details
Principal or Admin: Corrine Perkins
Website:

www.delphiboston.org
Find Old Friends From Delphi Academy
Use the form below to search for alumni from Delphi Academy.
School Description
An independent, coeducational, non-sectarian day school offering a preschool through eighth grade program.
Established in 1979, Delphi Academy of Boston is one of many schools within a nationally renowned network of Delphi schools known for their innovative approach to learning. With annual standardized testing scores of two to three grade levels above the national average, and graduates going on to the finest high schools in New England, Delphi Academy prides itself on what has been called a breakthrough approach to preparing students for life.

How students are taught is what makes the Delphi Academy of Boston truly unique. Classrooms are not lecture halls. They are a whir of non-stop activity, in which each student is busily working, intent on study. With the aid of checksheets, the step-by-step study guide designed for each subject taught, teachers are free to circulate within the class.

Delphi Academy takes a different approach to learning with the know-how of the Study Technology (Study Tech), an educational philosophy and a practical approach to teaching and learning based on research and developments by American writer and educator L. Ron Hubbard.

Delphi Academy of Boston's Mission and Philosophy

Give young people a rich academic background, a strong sense of ethics and a broad range of abilities to successfully launch them into life and the challenges ahead.

More broadly, help build a better world through effective education.

Our philosophy of education is simple. Students should master their basic tools very well––then learn to really use what they learn. Our teaching and study methods emphasize practical application––because only in meaningful use can one work out the proper value of the many pieces of knowledge encountered in an education. This approach keeps our students continually evaluating new information in relation to the real world. Their educations become something they build and own, not something piled onto them. In the end, we want to see our students maintain their individuality, while being self-motivated, confident, active and purposeful individuals who are capable of pursuing and reaching their chosen goals.
School Ratings and Reviews
Be The First To Review Delphi Academy!
Help others in the community find the best school for their children by rating this school and writing a detailed review of your experiences.
Faculty Details and Student Enrollment
Students and Faculty
Total Students Enrolled: 133
Total Full Time "Equivalent" Teachers: 13.3

Full-Time Teachers: 12

Part-Time Teachers: 2

Average Student-To-Teacher Ratio: 9.3
Percent Minority Students: 58.6%
Students Gender Breakdown
Males: 75 (56.4%)
Females: 58 (43.6%)
Student Enrollment Distribution by Race / Ethnicity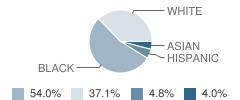 | | Number | Percent |
| --- | --- | --- |
| American Indian | - | - |
| Black | 67 | 50.4% |
| Asian | 5 | 3.8% |
| Hispanic | 6 | 4.5% |
| White | 46 | 34.6% |
Number of Students Per Grade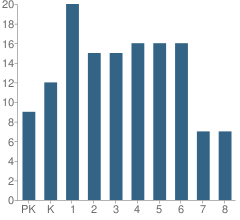 | | Number | Percent |
| --- | --- | --- |
| Pre-Kindergarten | 9 | 6.8% |
| Kindergarten | 12 | 9.0% |
| 1st Grade | 20 | 15.0% |
| 2nd Grade | 15 | 11.3% |
| 3rd Grade | 15 | 11.3% |
| 4th Grade | 16 | 12.0% |
| 5th Grade | 16 | 12.0% |
| 6th Grade | 16 | 12.0% |
| 7th Grade | 7 | 5.3% |
| 8th Grade | 7 | 5.3% |
Source: MA Department of Education, Source: NCES 2009-2010
School Community Forum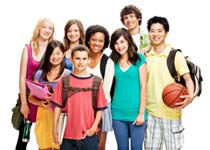 Join a discussion about Delphi Academy and talk to others in the community including students, parents, teachers, and administrators.
Popular Discussion Topics
Admissions and Registration Questions (e.g. Dress Code and Discipline Policy)
School Calendar and Upcoming Events (e.g. Graduation)
After School Programs, Extracurricular Activities, and Athletics (e.g. Football)
News and Announcements (e.g. Yearbook and Class Supply List Details)
Graduate and Alumni Events (e.g. Organizing Class Reunions)
blog comments powered by

Disqus
Navigation
Can't Find What You Are Looking For?
Get School Listings On Your Site
The Widget Offers:
- Searching By City or Zip
- Public & Private Schools
- School Ratings & Grades
- Simple Embedding Code
Great For:
- Real Estate Blogs
- Education or School Blogs
- School Websites