Chesterfield Montessori School
Grades: PK-9
Student Enrollment: 160

5 out of 5 | 2 Reviews
Address

14000 Ladue Road

Chesterfield

,

MO

63017
Other Details
Principal or Admin: Anita Chastain, Head of School
Fax: (314) 469-7851
Website:

www.chesterfieldmontessori.org
Find Old Friends From Chesterfield Montessori School
Use the form below to search for alumni from Chesterfield Montessori School.
School Description
Founded in 1981, Chesterfield Montessori School offers authentic Montessori programs from toddlers (from age 16 months) through Grade 8. CMS is accredited by the Association Montessori Internationale (AMI), which was founded in 1929 by Dr. Maria Montessori, and by the Independent Schools of the Central States (ISACS). CMS is also a member of the Independent Schools of Saint Louis (ISSL) and the National Association of Independent Schools (NAIS).

Montessori is a proven educational philosophy, with over 100 years of continual practice throughout the world. Montessori education is based on the premise that children naturally love to learn. The environment and educational materials at Chesterfield Montessori foster natural exploration, leading to high levels of intellectual, social and emotional growth. The fundamentally respectful approach to education builds confidence, and engenders a life-long love and appreciation for the process of learning and collaboration.
Chesterfield Montessori School is situated on a five-acre campus in Chesterfield, with an architectural award-winning building, a swimming pool, two tennis courts and a children's garden. Students come from many countries and diverse backgrounds. Most importantly, Montessori educators recognize Chesterfield Montessori School as one of the finest schools in the United States. Please visit our website for more information: http://www.chesterfieldmontessori.org.
Faculty Details and Student Enrollment
Students and Faculty
Total Students Enrolled: 160
Total Full Time "Equivalent" Teachers: 14.0

Full-Time Teachers: 6

Part-Time Teachers: 2

Average Student-To-Teacher Ratio: 11.4
Percent Minority Students: 16.9%
Students Gender Breakdown
Males: 43 (26.9%)
Females: 107 (66.9%)
Student Enrollment Distribution by Race / Ethnicity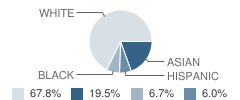 | | Number | Percent |
| --- | --- | --- |
| American Indian | - | - |
| Black | 10 | 6.3% |
| Asian | 29 | 18.1% |
| Hispanic | 9 | 5.6% |
| White | 101 | 63.1% |
Source: MO Department of Education, Source: NCES 2009-2010
School Community Forum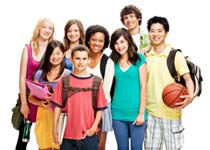 Join a discussion about Chesterfield Montessori School and talk to others in the community including students, parents, teachers, and administrators.
Popular Discussion Topics
Admissions and Registration Questions (e.g. Dress Code and Discipline Policy)
School Calendar and Upcoming Events (e.g. Graduation)
After School Programs, Extracurricular Activities, and Athletics (e.g. Football)
News and Announcements (e.g. Yearbook and Class Supply List Details)
Graduate and Alumni Events (e.g. Organizing Class Reunions)
blog comments powered by

Disqus
Navigation
Can't Find What You Are Looking For?
Get School Listings On Your Site
The Widget Offers:
- Searching By City or Zip
- Public & Private Schools
- School Ratings & Grades
- Simple Embedding Code
Great For:
- Real Estate Blogs
- Education or School Blogs
- School Websites