Ridgewood Montessori School
Grades: PK-KG
Student Enrollment: 258

2 out of 5 | 1 Review
Address

70 Eisenhower Dr

Ridgewood

,

NJ

07652
Other Details
Fax: (201) 447-9303
Website:

www.ridgewoodmontessorischool.com
Find Old Friends From Ridgewood Montessori School
Use the form below to search for alumni from Ridgewood Montessori School.
School Description
Ridgewood Montessori School was founded in 1989 by Evelyn Moshier. She saw the need to create a partnership with children where children are respected in a safe nurturing environment. She also was very aware of Dr. Montessori's teachings and how a teacher's primary role was to prepare and maintain an environment where children would love to learn.
Evelyn takes great pride in providing a comprehensive curriculum that instills a sense of wonder about the universe and the child's place within it. She is also very proud of the multicultural staff that makes up our faculty. Our staff is highly qualified, well-trained and dedicated to teaching the whole child in a loving, caring and enriched environment. The diversity of each one of us and the contributions we make allow children to reach their full potential.
Today, Kathryn Imbrogno continues Evelyn's passion, love, desire and dedication as Director of Ridgewood Montessori School.
Our school is comprised of a Stepping Stones Program for children who are 2 years 6 months of age to 3 years, 3 months of age, and seven Primary Classrooms for children between the ages of 3 years through Kindergarten. We currently serve families from Ridgewood, Glen Rock, Paramus, Midland Park, Wyckoff, Ramsey, Upper Saddle River, Saddle River, Ho Ho Kus and Westwood, as well as Maywood and Hackensack.
Ridgewood Montessori School is a community of children, parents and staff united by open communication, respect, trust and support.

We are thrilled to announce that we will be relocating to Paramus, NJ in June, where we will combine our state of the art programs with a new state of the art building.
Faculty Details and Student Enrollment
Students and Faculty
Total Students Enrolled: 258
Total Full Time "Equivalent" Teachers: 11.1

Full-Time Teachers: 8

Part-Time Teachers: 5

Average Student-To-Teacher Ratio: 5.2
Percent Minority Students: 6.6%
Students Gender Breakdown
Males: 39 (15.1%)
Females: 219 (84.9%)
Student Enrollment Distribution by Race / Ethnicity
| | Number | Percent |
| --- | --- | --- |
| American Indian | 5 | 1.9% |
| Black | 2 | 0.8% |
| Asian | 10 | 3.9% |
| Hispanic | - | - |
| White | 41 | 15.9% |
Number of Students Per Grade

| | Number | Percent |
| --- | --- | --- |
| Pre-Kindergarten | 200 | 77.5% |
| Kindergarten | 53 | 20.5% |
Source: NJ Department of Education, Source: NCES 2009-2010
School Community Forum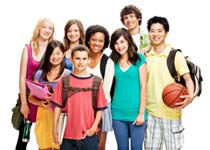 Join a discussion about Ridgewood Montessori School and talk to others in the community including students, parents, teachers, and administrators.
Popular Discussion Topics
Admissions and Registration Questions (e.g. Dress Code and Discipline Policy)
School Calendar and Upcoming Events (e.g. Graduation)
After School Programs, Extracurricular Activities, and Athletics (e.g. Football)
News and Announcements (e.g. Yearbook and Class Supply List Details)
Graduate and Alumni Events (e.g. Organizing Class Reunions)
blog comments powered by

Disqus
Navigation
Can't Find What You Are Looking For?
Get School Listings On Your Site
The Widget Offers:
- Searching By City or Zip
- Public & Private Schools
- School Ratings & Grades
- Simple Embedding Code
Great For:
- Real Estate Blogs
- Education or School Blogs
- School Websites