Scottsdale Child Care & Learning Center- School
Grades: PK-KG
Student Enrollment: 319
Address

6440 E Greenway Pkwy

Scottsdale

,

AZ

85254
Find Old Friends From Scottsdale Child Care & Learning Center- School
Use the form below to search for alumni from Scottsdale Child Care & Learning Center- School.
School Description
We believe that every child is a precious, God given being, with basic needs - social, physical, emotional, and intellectual. It is our purpose to meet these needs when your child is in our care. We strive to instill confidence, character, and good attitudes. It is our desire to teach children values and skills for living, such as how to make good choices, work independently, how to take responsibility, share, empathize, be honest, and respectful.
We teach Children from Infancy through Private Kindergarten, giving them the love and care needed, as well as the tools it takes to excel in school!

*We Provide Breakfast and Lunch, and Snacks throughout the day
*We Provide Diapers as well as assist in Potty-Training
*You ONLY pay for the days that Your Child is in Class
*We are Open Monday through Friday, from 6:00 A.M. to 6:00 P.M.
*In addition to our Structured and Stimulating Curriculum, we also have Computers and Dance Classes.

School Ratings and Reviews
Be The First To Review Scottsdale Child Care & Learning Center- School!
Help others in the community find the best school for their children by rating this school and writing a detailed review of your experiences.
Faculty Details and Student Enrollment
Students and Faculty
Total Students Enrolled: 319
Total Full Time "Equivalent" Teachers: 1.4

Full-Time Teachers: 1

Part-Time Teachers: 1

Average Student-To-Teacher Ratio: 11.4
Percent Minority Students: 1.3%
Students Gender Breakdown
Males: 9 (2.8%)
Females: 310 (97.2%)
Student Enrollment Distribution by Race / Ethnicity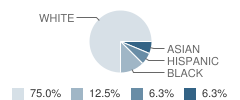 | | Number | Percent |
| --- | --- | --- |
| American Indian | - | - |
| Black | 2 | 0.6% |
| Asian | 1 | 0.3% |
| Hispanic | 1 | 0.3% |
| White | 12 | 3.8% |
Number of Students Per Grade

| | Number | Percent |
| --- | --- | --- |
| Pre-Kindergarten | 303 | 95.0% |
| Kindergarten | 16 | 5.0% |
Source: AZ Department of Education, Source: NCES 2009-2010
School Community Forum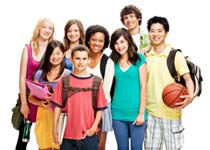 Join a discussion about Scottsdale Child Care & Learning Center- School and talk to others in the community including students, parents, teachers, and administrators.
Popular Discussion Topics
Admissions and Registration Questions (e.g. Dress Code and Discipline Policy)
School Calendar and Upcoming Events (e.g. Graduation)
After School Programs, Extracurricular Activities, and Athletics (e.g. Football)
News and Announcements (e.g. Yearbook and Class Supply List Details)
Graduate and Alumni Events (e.g. Organizing Class Reunions)
blog comments powered by

Disqus
Navigation
Can't Find What You Are Looking For?
Get School Listings On Your Site
The Widget Offers:
- Searching By City or Zip
- Public & Private Schools
- School Ratings & Grades
- Simple Embedding Code
Great For:
- Real Estate Blogs
- Education or School Blogs
- School Websites