Salt Lick Elementary School
381 South Hwy 211
,
Salt Lick
,
KY
40371
|
(606) 683-3341
Note: School Closed or Operational Status Unknown
Grades: PK-5
Student Enrollment: Unknown

No Reviews Yet
Find Old Friends From Salt Lick Elementary School
Use the form below to search for alumni from Salt Lick Elementary School.
School Description
School Summary and Highlights
Enrolls preschool and elementary school students from grades PK-5
Additional Contact Information
Mailing Address: 381 S Hwy 211, Salt Lick, KY 40371
School District Details
Per-Pupil Spending: $7,860
Graduation Rate: 74.7%
Dropout Rate: 3.0%
Students Per Teacher: 19.3
Enrolled Students: 2,074
Faculty Details and Student Enrollment
Students and Faculty
Total Students Enrolled: 0
Total Full Time "Equivalent" Teachers: 0
Faculty Educational Background (2006-07)
Teachers with a Bachelor's Degree: 40%
Teachers with a Master's Degree or Higher:60%
Faculty Salary and Experience (2006-2007)
Average Teaching Experience: 9 Years
Average Salary: $37,219
Teacher Experience by Number of Years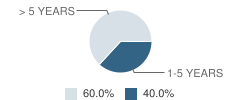 | | Salary | Percent |
| --- | --- | --- |
| 1-5 Years of Teaching Experience | $31,039 | 40% |
| More Than 5 Years of Teaching Experience | $41,338 | 60% |
Source: KY Department of Education, Source: NCES 2009-2010
School Ratings and Reviews
Be The First To Review Salt Lick Elementary School!
Sponsored Links
School Map and Similar Schools Nearby
Click to Activate Map of Nearby School Campuses
Private
Public
This School
Similar Schools Nearby
Compare This School To Nearby Schools ->
Navigation
Can't Find What You Are Looking For?