Ingenium Charter School
22250 Elkwood St. (Entrance on Farralone Ave.)
,
Canoga Park
,
CA
91303
|
(818) 456-4590
Grades: KG-5
Student Enrollment: 120

5 out of 5 | 1 Review
Find Old Friends From Ingenium Charter School
Use the form below to search for alumni from Ingenium Charter School.
School Description
Discover how Ingenium Schools' bold new approach to education reform provides an environment where your child becomes a partner in their own educational progress.
Ingenium Charter School in Canoga Park is operated by non-profit Ingenium Schools, which also manages Barack Obama Charter School located in Los Angeles.
The schools share an award-winning curriculum, the Re-Inventing Schools Model (RSM). This Model features an innovative learner-centered classroom instead of the traditional teacher-centered classroom. As a result, students become accountable for their own progress and develop a lifelong pattern for achievement and proficiency
Ingenium Charter School features:
· Focus on student accountability – students advance at their own pace through an innovative performance-based curriculum
· Full day kindergarten.

· CHARACTER COUNTS! character and ethics education program
· Up-to-date technology in classrooms and a digital library.
· A terrific after school program featuring a power hour of tutoring, creative arts, sports, and a healthy snack

· Online access for parents to monitor their child\'s academic progress
· Guiding your children on their journey to the college or university of their choice. College starts here!
Ingenium Charter School\'s systematic approach to ensure student learning is called the Re-Inventing Schools Model (RSM). It features shifting away from time based (grades K, 1, 2 etc) to a performance based student advancement. It has been provided to us by our partner, the Re-Inventing Schools Coalition of Wasilla, Alaska. It was used by the Chugach School District of Alaska when it was one of the first two school districts to win the Malcolm Baldrige Award, the only Presidential award for organizational performance excellence in 2001.
This Re-Inventing Schools Model is effective at getting students to take ownership for their learning. It entails a definite shift away from teacher-directed, to student-centered learning. Students move at their own pace (as fast or as slow as needed) through developmental levels in standards, rather than age-based grade levels. End-of-level assessments demonstrating proficiency will determine a student\'s advancement into the next standard level. Students become the drivers of their education — not the teacher!
Faculty Details and Student Enrollment
Students and Faculty
Total Students Enrolled: 120
Total Full Time "Equivalent" Teachers: 5.0
Average Student-To-Teacher Ratio: 24.0
Source: CA Department of Education, Source: NCES 2009-2010
School Map and Similar Schools Nearby
Click to Activate Map of Nearby School Campuses
Private
Public
This School
Similar Schools Nearby
Compare This School To Nearby Schools ->
School Community Forum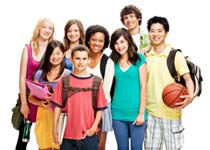 Join a discussion about Ingenium Charter School and talk to others in the community including students, parents, teachers, and administrators.
Popular Discussion Topics
Admissions and Registration Questions (e.g. Dress Code and Discipline Policy)
School Calendar and Upcoming Events (e.g. Graduation)
After School Programs, Extracurricular Activities, and Athletics (e.g. Football)
News and Announcements (e.g. Yearbook and Class Supply List Details)
Graduate and Alumni Events (e.g. Organizing Class Reunions)
blog comments powered by

Disqus
Navigation
Can't Find What You Are Looking For?