Alexa's Playc
3685 Kearny Villa Rd.
,
San Diego
,
CA
92123
|
(858) 966-8555
Grades: PRESCHOOL
Student Enrollment: 100

No Reviews Yet
School Description
Alexa's PLAYC, part of the Autism Discovery Institute, is a unique early education program for typically developing children and children with or at risk for an autism spectrum disorder.
Formerly called the Child Care Center and Toddler School, Alexa\'s PLAYC provides children with a warm and loving environment that stimulates physical, social, intellectual and emotional growth. Our curriculum focuses on teaching developmentally appropriate communication, cognitive skills and social skills, while fostering independence in our young students.
Located less than a mile from the main Hospital campus in Serra Mesa, Alexa\'s PLAYC welcomes children ages 18 months through 5 years. All new students entering Alexa\'s PLAYC will receive a developmental screening to ensure that placement is appropriate.
Faculty Details and Student Enrollment
Students and Faculty
Total Students Enrolled: 100
Total Full Time "Equivalent" Teachers: 22.0
Average Student-To-Teacher Ratio: 4.5
Source: CA Department of Education, Source: NCES 2009-2010
School Ratings and Reviews
Be The First To Review Alexa's Playc!
School Community Forum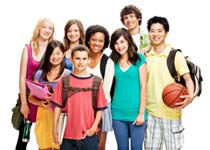 Join a discussion about Alexa's Playc and talk to others in the community including students, parents, teachers, and administrators.
Popular Discussion Topics
Admissions and Registration Questions (e.g. Dress Code and Discipline Policy)
School Calendar and Upcoming Events (e.g. Graduation)
After School Programs, Extracurricular Activities, and Athletics (e.g. Football)
News and Announcements (e.g. Yearbook and Class Supply List Details)
Graduate and Alumni Events (e.g. Organizing Class Reunions)
blog comments powered by

Disqus
Navigation
Can't Find What You Are Looking For?