T Y Fleming School
19928 Hwy 49e North
,
Minter City
,
MS
38944
|
(662) 658-4817
Note: School Closed or Operational Status Unknown
Grades: KG-6
Student Enrollment: Unknown

No Reviews Yet
Find Old Friends From T Y Fleming School
Use the form below to search for alumni from T Y Fleming School.
School Description
School Summary and Highlights
Enrolls elementary school students from grades KG-6
Additional Contact Information
Mailing Address: 19928 Highway 49e North, Minter City, MS 38944
School District Details
Per-Pupil Spending: $8,256
Graduation Rate: 48.7%
Dropout Rate: 8.5%
Students Per Teacher: 14.7
Enrolled Students: 2,796
Faculty Details and Student Enrollment
Students and Faculty
Total Students Enrolled: 0
Total Full Time "Equivalent" Teachers: 0
Faculty Educational Background (2006-07)
Teachers with a Bachelor's Degree: -
Teachers with a Master's Degree or Higher:38%
Faculty Salary and Experience (2006-2007)
Average Teaching Experience: 10 Years
Average Salary: $38,267
Teacher Experience by Number of Years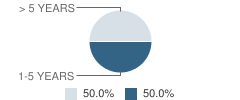 | | Salary | Percent |
| --- | --- | --- |
| 1-5 Years of Teaching Experience | $32,872 | 50% |
| More Than 5 Years of Teaching Experience | $43,662 | 50% |
Source: MS Department of Education, Source: NCES 2009-2010
School Ratings and Reviews
Be The First To Review T Y Fleming School!
School Map and Similar Schools Nearby
Click to Activate Map of Nearby School Campuses
Private
Public
This School
Similar Schools Nearby
Compare This School To Nearby Schools ->
Navigation
Can't Find What You Are Looking For?