Special Needs Education: Your Child, Your Rights
Written By: Mary M. Alward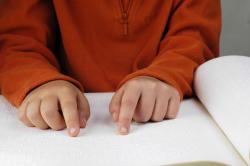 Many children today have special needs that make it difficult for them to learn. It's imperative for you, as a parent to be aware of both your rights and your child's within the education system. This will prevent your child from falling through the cracks.
What Determines Special Needs?
Special needs are determined by specific criteria.
Does your child have difficulty learning at the same rate as his peers?
Does he have a physical or mental disability that will affect his use of educational facilities that are provided by the educational system for children who live in the same area and who are the same age?
Does he have a disability that will make if difficult for him to use educational tools?
Is your child less than five-years-old and you have been told that when he reaches compulsory school age he will fall into one of the above categories?
Has your child been diagnosed with any disorder that prevents him from learning as well as other children in his age group? Included are Pervasive Development Disorder (PDD,) Autism or any disorder on the Autism Spectrum, such as Asperger Syndrome. Also included are Dyslexia, Vision impairment, Hearing impairment, Attention Deficit Disorder (ADD,) and many others.
What is Not Special Needs?
Gifted children who have no other disabilities or learning problems.
Children who speak a different language at home than the one taught in the school that they attend.
The school your child attends should be made aware of any difficulties or disabilities that your child has. Officials can then make a decision on the best course of action to assist your child in learning. Your child should have a statutory assessment that is given by your local school authority.
Discrimination
No educational facility is allowed to discriminate against children who have a learning disability unless they are allowed to do so under the law. If you feel that your child's school or a person employed there has discriminated against your child unlawfully, put in a claim to the Special Educational Needs and Disability Tribunal. It is the job of the Tribunal to see that unlawful discrimination against your child stops immediately. However, the Tribunal can't order any educational institution to pay compensation for such discriminatory acts.
Statutory Assessment
It is your right to ask your child's educational facility to make a Statutory Assessment of your child's needs. The school must then follow a legal process to determine if your child needs to be assessed. If the school decides your child doesn't need an assessment, you can appeal that decision. If it is decided that your child qualifies for a Statutory Assessment, an educational psychologist, your child's doctor, the school and yourself must submit reports.
When your child is assessed, it is your right to be present. If the school determines that your child needs a Statutory Assessment and you refuse to cooperate, you may be taken to court and forced to comply.
Your Report
When you write the report on your child, you must state your experiences and opinions. The report must also include statements by any professionals who have treated your child.
What's Next?
After all reports have been filed, the local educational authority must determine if your child qualifies for help that can be received only through a Statement of Special Educational Needs. This procedure is very complicated and it's your right to ask the educational authority to provide professional assistance to help you understand your child's rights and the process. Be aware that only 3% of school age children are able to obtain a Statement of Special Educational Needs.
Statement of Special Educational Needs
You may be wondering what the Statement of Special Educational Needs is. It is a legal document that states exactly what learning needs your child has and how the educational authority will meet those needs. The special needs of your child should be described in explicit detail within this document. The Statement should state where your child will receive his education, though the choice of school he attends is usually yours. If the document doesn't state the educational facility where your child will attend, it should state the type of school where he will go. Example: Mainstay Middle School.
The majority of children who have Statements of Special Educational Needs attend regular school, which is, in most cases, his lawful right. However, this can be refused if the child may cause other children's education to be disrupted.
When you state your school preference, the educational authority will consider the cost of your child attending that school, if his specific needs will be met there and if his peers at the school will be negatively affected by his attendance.
Appealing the Decision
If you disagree with the decision made by the educational authority, you have a right to appeal to the Special Educational Needs and Disability Tribunal if:
The school authority decides not to provide a Statutory Assessment, or if they decide to discontinue such Assessment.
The authority reassesses your child and decides not to change his Statement to meet his specific needs.
The authority decides not to give a Statement after the assessment has taken place.
The authority makes the decision not to include a school name in the Statement.
You disagree with the detailed description of your child's educational needs, the type of education required or the school named in the child's Statement.
If you decide to appeal any decision made by the local school authority, be aware that all documentation must reach the Special Educational Needs and Disability Tribunal within 60 days.
Navigation
Can't Find What You Are Looking For?
K-12 Articles
Article Topics
Similar Articles