Phoenix Private Schools
Grades: PK-1
Student Enrollment: 100
Address

1930 S Nogales St

Rowland Heights

,

CA

91748
Other Details
Principal or Admin: Chieko N. Rupp
Website:

oenixprivateschools.net
Are you affiliated with this school?
Manage school information and statistics
Increase exposure of your school to thousands of visitors!
Reach local parents unaware of the benefits of your school!
Upload school logo & photos
Have overall control of your school profile
School Description
The vision of Phoenix Private Schools is to educate and enable students to become proficient and dynamic members of the global society of the 21st century.
The mission of Phoenix Private Schools is to focus on the development of the whole child, body and mind. We will do this by developing the 21st Century skills set, offering a variety of learning opportunities to excel in mathematics, science, technology and reading in English and Chinese, plus innovative, individualized fitness training. We also focus on character building, including developing empathy for others, self-discipline, and an appreciation of the natural world.
School Ratings and Reviews
Be The First To Review Phoenix Private Schools!
Help others in the community find the best school for their children by rating this school and writing a detailed review of your experiences.
Faculty Details and Student Enrollment
Students and Faculty
Total Students Enrolled: 100
Total Full Time "Equivalent" Teachers: 1.9

Full-Time Teachers: 1

Part-Time Teachers: 1

Average Student-To-Teacher Ratio: 11.6
Percent Minority Students: 22.0%
Students Gender Breakdown
Males: 6 (6.0%)
Females: 94 (94.0%)
Student Enrollment Distribution by Race / Ethnicity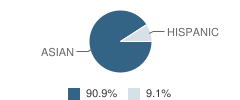 | | Number | Percent |
| --- | --- | --- |
| American Indian | - | - |
| Black | - | - |
| Asian | 20 | 20.0% |
| Hispanic | 2 | 2.0% |
| White | - | - |
Number of Students Per Grade

| | Number | Percent |
| --- | --- | --- |
| Pre-Kindergarten | 78 | 78.0% |
| Kindergarten | 12 | 12.0% |
Source: CA Department of Education, Source: NCES 2009-2010
School Community Forum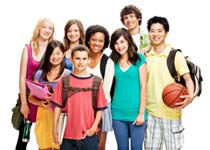 Join a discussion about Phoenix Private Schools and talk to others in the community including students, parents, teachers, and administrators.
Popular Discussion Topics
Admissions and Registration Questions (e.g. Dress Code and Discipline Policy)
School Calendar and Upcoming Events (e.g. Graduation)
After School Programs, Extracurricular Activities, and Athletics (e.g. Football)
News and Announcements (e.g. Yearbook and Class Supply List Details)
Graduate and Alumni Events (e.g. Organizing Class Reunions)
blog comments powered by

Disqus
Navigation
Can't Find What You Are Looking For?
Get School Listings On Your Site
The Widget Offers:
- Searching By City or Zip
- Public & Private Schools
- School Ratings & Grades
- Simple Embedding Code
Great For:
- Real Estate Blogs
- Education or School Blogs
- School Websites