C. Morley Sellery Special Education Center School

5 out of 5 | 1 Review
School Description
School Summary and Highlights
Enrolls 137 students in grade levels that do not adhere into a traditional K-12 system
Additional Contact Information
Mailing Address: 15805 South Budlong Ave., Gardena, CA 90247
School Operational Details
School District Details
Per-Pupil Spending: $11,357
Graduation Rate: 48.8%
Dropout Rate: 6.8%
Students Per Teacher: 21.3
Enrolled Students: 667,870
Faculty Details and Student Enrollment
Students and Faculty
Total Students Enrolled: 137
Total Full Time "Equivalent" Teachers: 6.0
Average Student-To-Teacher Ratio: 22.8
Students Gender Breakdown
Males: 93 (67.9%)
Females: 44 (32.1%)
Student Enrollment Distribution by Race / Ethnicity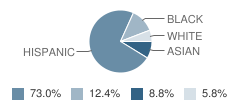 | | Number | Percent |
| --- | --- | --- |
| American Indian | - | - |
| Black | 17 | 12.4% |
| Asian | 12 | 8.8% |
| Hispanic | 100 | 73.0% |
| White | 8 | 5.8% |
Teacher Education Background (2009)
Percent With Ph.D.
School:
10.0%
District:
3.7%
Percent With Master's Degree
School:
10.0%
District:
26.9%
Teacher Credentials & Experience (2009)
Percent of Teachers With Credentials: 100.0%
Number of Certificated Staff: 10.0
Average Number of Years of Teacher Experience: 8.3
Average Age
School:
44.9
District:
46.7
Source: CA Department of Education, Source: NCES 2009-2010
School Community Forum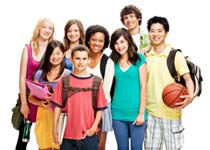 Join a discussion about C. Morley Sellery Special Education Center School and talk to others in the community including students, parents, teachers, and administrators.
Popular Discussion Topics
Admissions and Registration Questions (e.g. Dress Code and Discipline Policy)
School Calendar and Upcoming Events (e.g. Graduation)
After School Programs, Extracurricular Activities, and Athletics (e.g. Football)
News and Announcements (e.g. Yearbook and Class Supply List Details)
Graduate and Alumni Events (e.g. Organizing Class Reunions)
blog comments powered by

Disqus
Navigation
Can't Find What You Are Looking For?